Mad Scientists Society Vol 3 is a juried group show highlighting unique practices, imagination, and technique with works on a variety of media.

Congrats! We're excited you'll be joining us for this fun, diverse art show.

An intro e-mail with details related to this page has been issued.

Our goal for the next two months is ensure your submissions are received in time.

Deadline is APRIL 26TH, 2019 11: 59 PM EST.  Artists will be notified of selected works on MAY 6th, 2019

Jurors are Indiana artists Herron School of Art & Design graduate and 2018 Beckmann Fellowship recipient Gary Gee

Stutz Artist Association resident Lydia Burris and multi-facet Chicago artist Eulalio Fabie de Silva.

A total of twenty -seven artists will be invited to showcase in the North Lower Level Gallery for a one night only art exhibit during the Third Friday Art Tour on September 20th 2019.
Artists not selected to be part of the themed show above will have the opportunity to display work in the 4ArtSpace Gallery/ Studio for a one or multiple month duration (optional).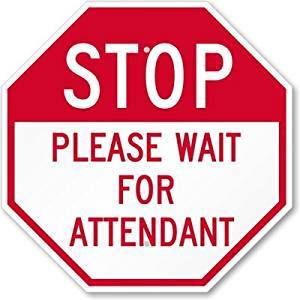 Our goal this month is to share information and begin promoting the show!

Confirmed artists for both spaces will be issued for public release.
Share the love - here's how to help:
 
> Social Media:

Post images of work you'll be showing. Include weekly updates, posts, and conversations leading up to the date.

Add the event flyer as your cover or profile picture!

Make sure to include details about what the exhibit is about, where the show is, times, dates, ect.

The more info, the better!

(tag) #madchicago

> Invite friends to the Facebook invite page! (Coming soon!)

> E-mail: Share with your family, friends and your fans!

> Phone: A personal call to your supporters is always a good idea! You may have a new buyer in the works by just taking a few minutes to directly connect !






​​Our goal this month is to focus on details for the exhibit art cards .
 DEADLINE: FRIDAY, JUNE 30TH 2019

​
An electronic database will be issued to you via email.
Please complete the fields highlighted in YELLOW.  Once you've entered your information, the  color format will disappear automatically.
YELLOW fields = Required info.

All N/A fields will be blank on the art card.


Confirmed art work does not have to be listed for sale and can be labeled as NFS. 

There are six columns that require information. (email, artist name, title, size, medium, and price)
Social media pages and/or a website can also be included on the art card but it is not mandatory. (last three columns, right side)




 



​


Our goal this month is to confirm ART CARDS, signed liability forms, and continue to promote.

Liability forms will be issued to you via e-mail. All artists must return a signed liability form. Art work cannot be transported nor can we hang works without a signed liability form.

Deadline: July 31st, 2019

Our goal this month is to prep art work and continue promoting! 


All 2D art work

MUST be wired

(no exceptions) close to the top of the frames.  All works must be framed or suitably presented. 
Hanging works may not exceed 15 lbs. 

All art work must be ready for travel! Please make sure you are not delivering raw art work to me.
Please use cardboard corner sleeves, boxes, plastic, ect. to ensure your works are protected from traveling from Indianapolis to Bloomington .

The event coordinator will be responsible for re-packing all works and returning them to Indianapolis.


3D Artists will be required to drop off and install art work personally with the assistance of the gallery staff. 


> Framing Tip: Anyone displaying delicate, petite works (in stature, not detail nor spirit) please consider that when you show

your work in a simple black frame it sometimes creates a simple reaction. 


Make sure the frame commands and matches your art's true potential. 
If you need assistance locating economically priced presentation pieces please inquire with your local thrift shops, vintage retail stores, or  ask friends for assistance before blowing your budget.



Our goal this month is to coordinate art work drop off (Indianapolis / Chicago) and promote once more with feeling

Art Walk

September 20th, 2019

6:00 PM - 10:00 PM CST

All are Welcome, Free show.

Zhou B Art Center
1029 W 35th St
Chicago, IL 60609

North Lower Level Gallery - Mad Scientists Society VOL 3.
& 4th Floor - 4ArtSpace Studio
Complimentary beer, wine, non-alcoholic drinks and snacks will be available for confirmed Mad Scientists Society Vol 3 artists and one guest.

Getting ready for the big night can be nerve wrecking - - -


Here's some helpful tips to get you ready!


1. Dress for success -
You never know who will be at the opening reception, so dress to impress!

2. Be ready to answer questions -
 What was your inspiration for the work showing? How long have you been creating, how did you start, what are you future plans? Who are your favorite local or national artists?


3. Invite your friends, family, and fans -
Looking for a good night of conversation, sales, and some comfortable ease? SELF PROMOTE!

It's an exciting evening and your loved ones -or those that oooohh and ahhh about your work - should be there!
It will make the night feel warm and tingly! Just a reminder that it's a free exhibit, all ages are welcome, and the evening is catered with appetizers and beverages.

SALES: 

No commission for direct sales. Assisted sales will include a 10% commission .

 ... Joining us for the opening?  Where to EAT/ Where to PARK (coming soon)
Details to be issued once all liability forms are completed